Disney World knows how to package thrills, adventure and nostalgia, but its biggest strength might be this: treating every guest like a VIP. It's a place where people can feel taken care of and completely at ease.
In contrast, the patient experience in healthcare ranges from tedious and confusing to downright frustrating. This issue is particularly glaring in the pre-visit process, where patients encounter multiple rounds of paperwork right when they walk in the door—or they hear conflicting information around in-network coverage, leading to awkward encounters. As a result, appointments don't always get off to a great start.
The doctor's office may never be as fun as a theme park, but Disney's consumer strategy does offer some interesting parallels that could apply to healthcare—particularly around using data and tech to reduce friction.
Cedar's latest Healthcare Consumer Experience Study revealed that 35% of consumers have changed (or would change) providers to get a better digital patient experience. Imagine if we could offer patients concierge-style guidance even before care begins.
Let's take a closer look at what we can learn from Disney's VIP approach.
The power of personalization (and tech)
Disney collects data. A lot of data. When guests use the My Disney Experience website or mobile app, Disney analyzes their personal preferences and what kinds of services they access to offer a more personalized experience.
In fact, Disney once applied for a patent to collect customer data by scanning guests' shoes. Why? This would provide insight into the most common paths taken between rides, where guests typically spend the most time during their visit and other logistical information. The idea was to infuse personalization into the customer experience every step of the way—literally.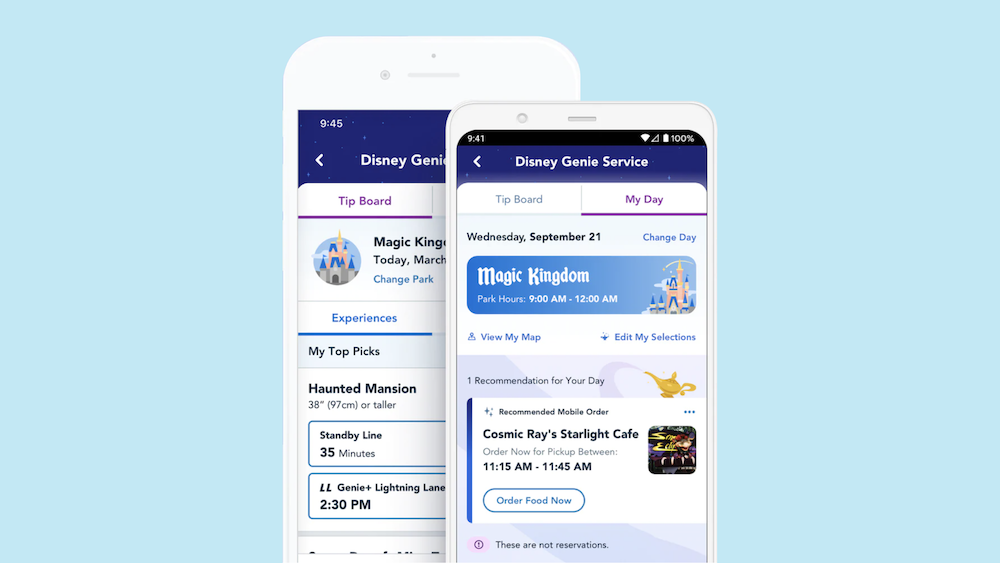 That commitment to technology also helps consumers take action. Through its apps and mobile experiences, Disney makes it easy for customers to access data on the go. Customers can use their MagicBand wristband to unlock their Disney Resort hotel room, charge purchases and more.
They also know what to expect at all times. The My Disney Experience app, for example, serves up wait times for rides and simplifies food ordering so pickup is easy and convenient. No long lines, no frustration. In fact, many restaurants onsite use radio-frequency identification (RFID) technology to locate guests easily and bring meals right to their table. There's that VIP element at work again.
In other words, guests never have to think, "What comes next?"
Bringing Disney World to the patient experience
In healthcare, what comes next is often a guessing game. That sentiment doesn't just apply to patients. Providers also have to navigate a complex system with siloed teams, which negatively impacts collections, no-show rates and operational efficiency.
However, there is a silver lining. Providers collect a lot of useful data that can enhance digital and in-person experiences. As they develop digital front door strategies, healthcare organizations can tailor interactions based on patient preferences. Through personalized "conversations" with patients, by text or email, both patients and providers could have the information they need to take the right actions before service and avoid any surprises. No hassles, no misunderstandings, no frustration.
What if, like Disney guests seeing wait times for rides, patients could receive updated appointment info in real time? For example, think of a helpful text saying, "Your provider is running 30 minutes behind. Please arrive at 2 p.m. to avoid wait times." Or: "Your intake forms are now available via text or email. You can complete them online so there's no need to fill out paperwork once you arrive."
And just as Disney guests can use the app for mobile food ordering, then simply pick up their order, what if patients who knew they needed a prescription refill could submit the request in advance, have the order put through ahead of their visit and avoid taking time during the care experience to discuss the refill? That way, providers could spend more time with patients discussing care options and answering questions.
There are other pre-visit opportunities to make patients feel like a VIP, such as:
Appointment reminders and confirmation prompts
Insurance information capture
Cost estimate communication
Pre-service or point-of-service (POS) payment processing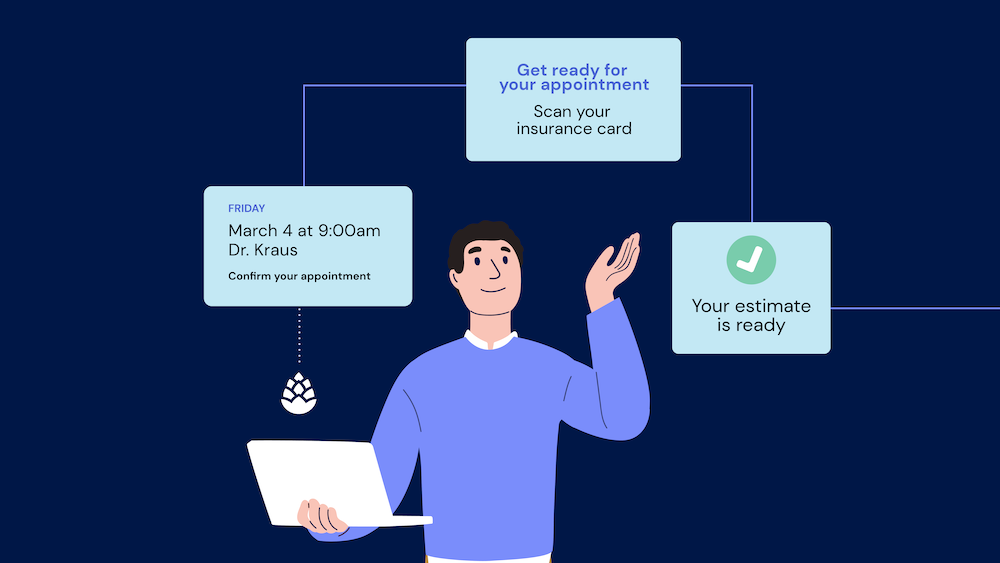 Above all, a top-notch pre-visit experience is about delivering essential information so patients can take action before care starts and trust their providers.
Even if going to a doctor will never bring the kind of joy and delight of walking through Magic Kingdom, we can still think of the approach to pre-visit as bringing some Disney magic into healthcare—using digital innovation to transform your organization and leave patients feeling like VIP guests every single time.