Penn State Health
How Penn State Health can improve patient satisfaction & financial outcomes
When you give patients a seamless financial experience, they're far more likely to engage and stay loyal.
Learn More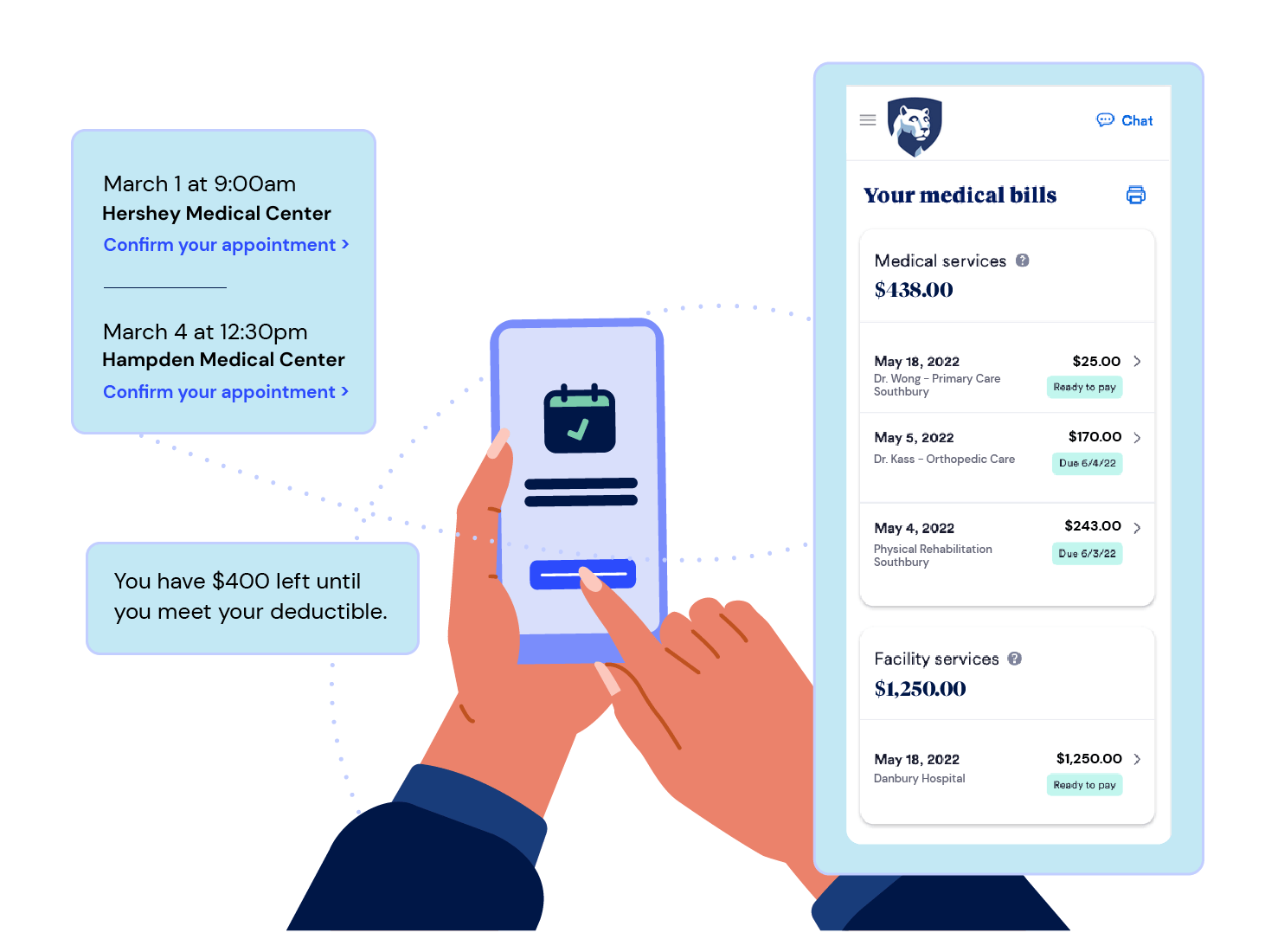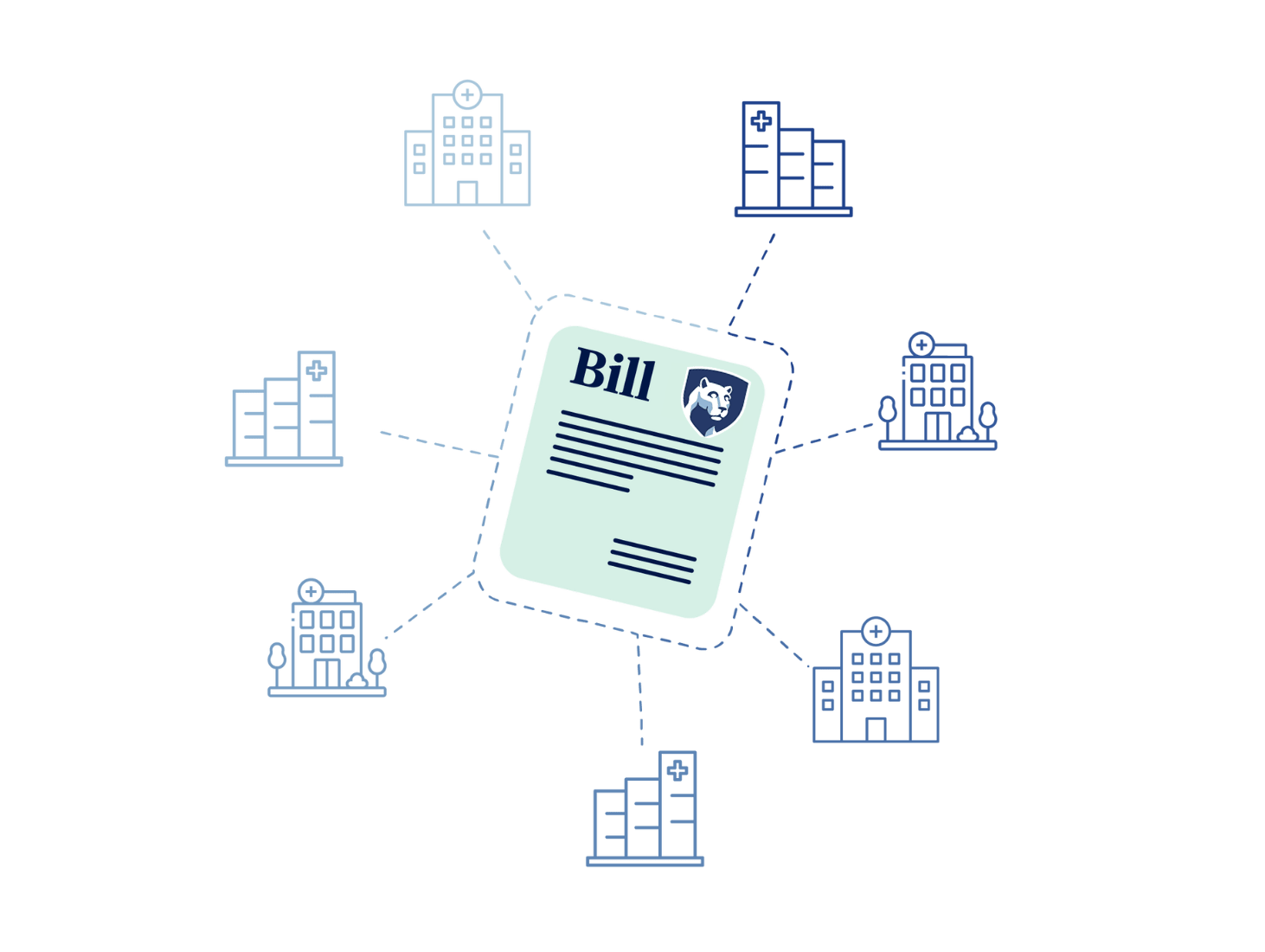 One Penn State Health Experience
Penn State Health has five hospitals, over 200 outpatient practices, and thousands of providers offering high-quality care. But that also means dozens of different digital experiences.
Cedar differentiates Penn State Health from competitors with a unified experience that provides personalized and frictionless interactions–from pre-visit through final payment.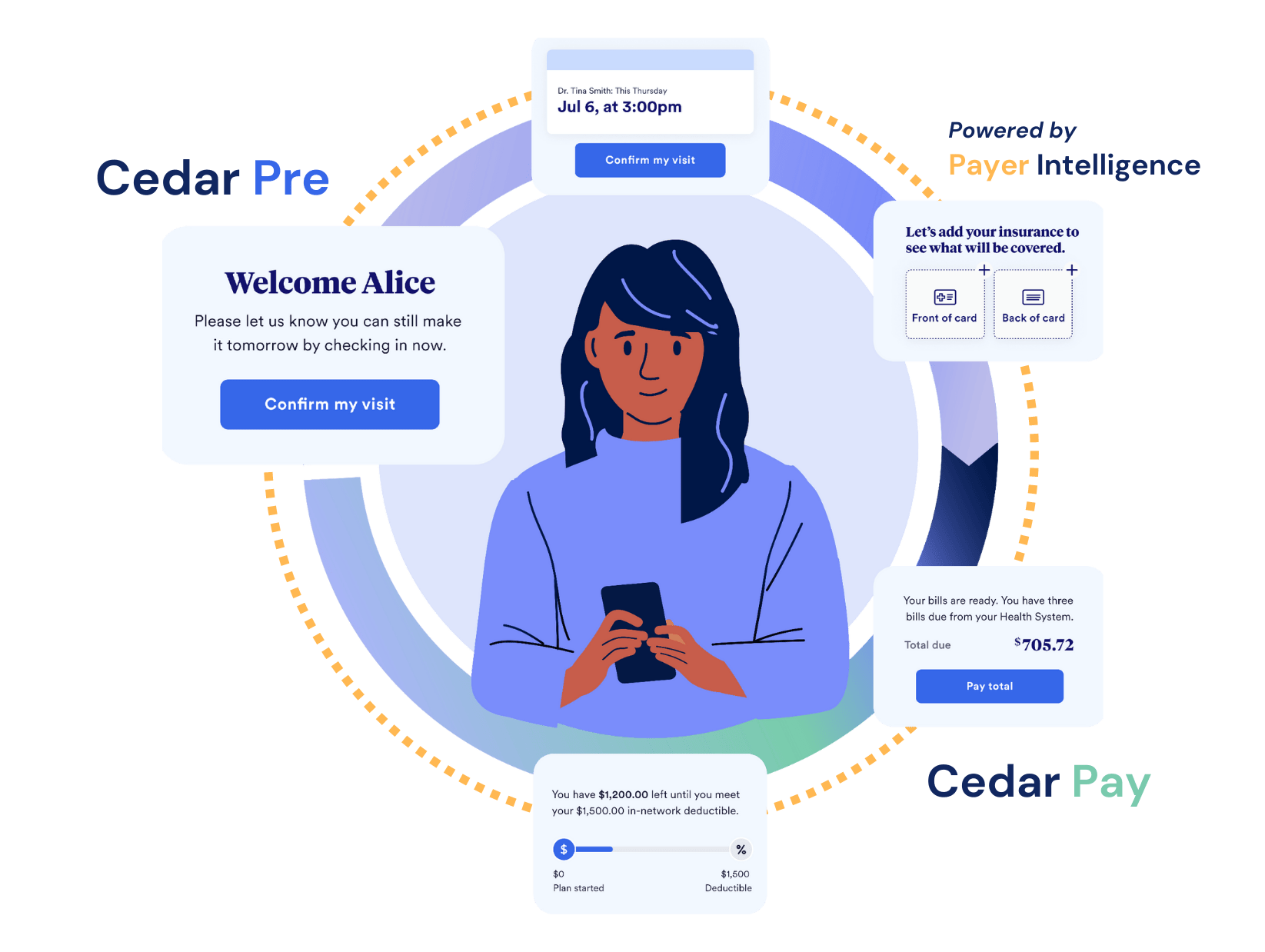 Optimize your Cerner investment
You've made a significant investment in your Cerner digital ecosystem. With Cedar, you can increase the ROI of that investment and improve your digital patient engagement strategy by:
Delivering seamless patient experiences through integration with the Cerner Consumer Framework

Driving digital adoption at scale via optimized outbound engagement and guest check-in and payment

Futureproofing your EHR with a modern platform built for fast and scalable innovation
Highmark + Allegheny Health Network
Payer Intelligence Case Study
Highmark members visiting AHN can access their real-time insurance information incorporated directly into a single billing statement. As a result, AHN patients are more likely to pay their bills, and less likely to call their payer or provider.
8%
lift in 120-day collection rate (over CedarPay alone)
33%
more likely to pay with HSA/FSA
11%
less likely to call Patient Services

West Tennessee Healthcare
Cerner + Cedar Case Study
Trusted with the health and well-being of over a half a million people living in a rural region, West Tennessee Healthcare uses Cedar Pay to personalize patient touchpoints along the post-care financial journey and simplify bill resolution.
22%
increase in patient collections
212%
increase in digital payments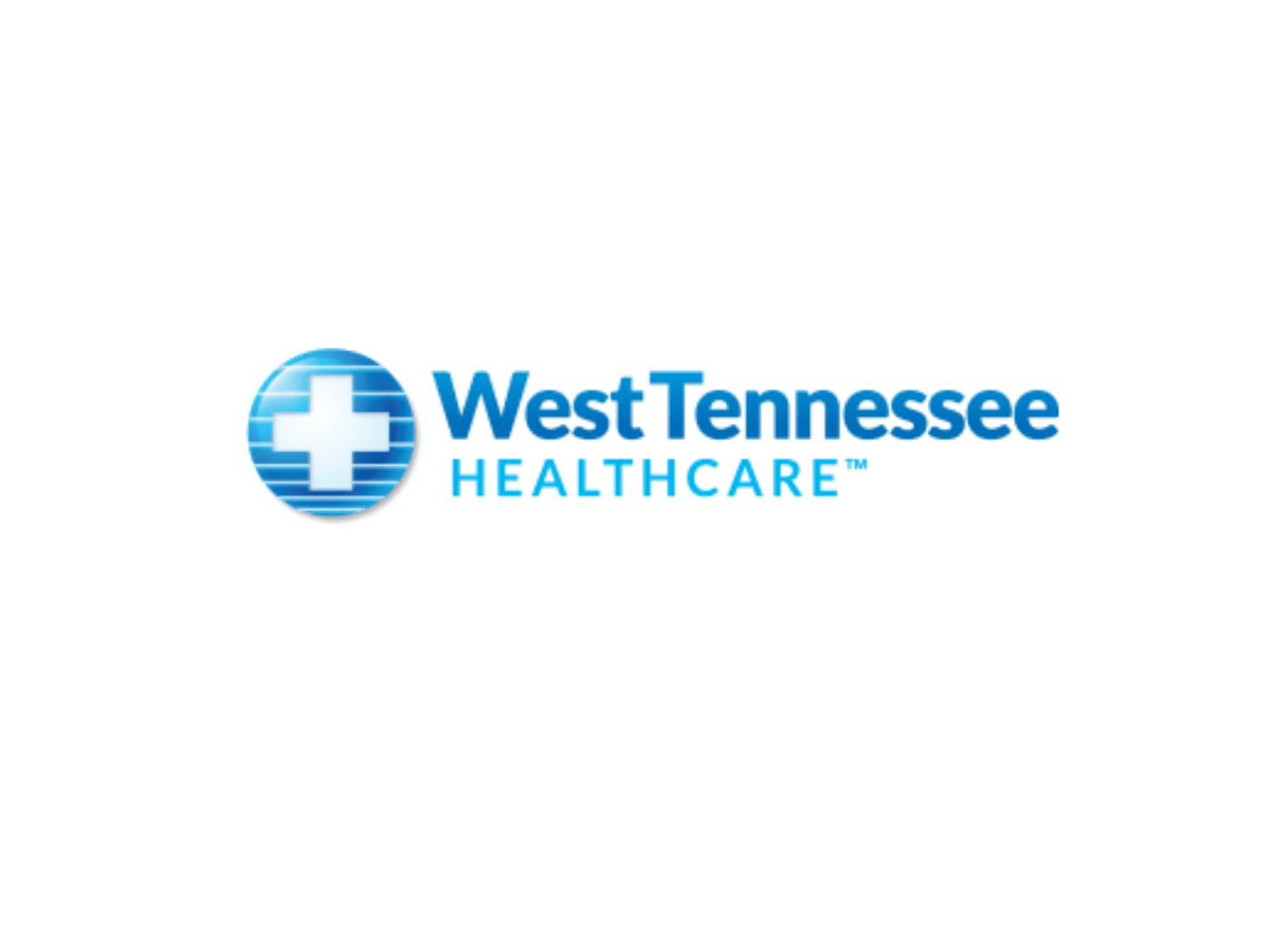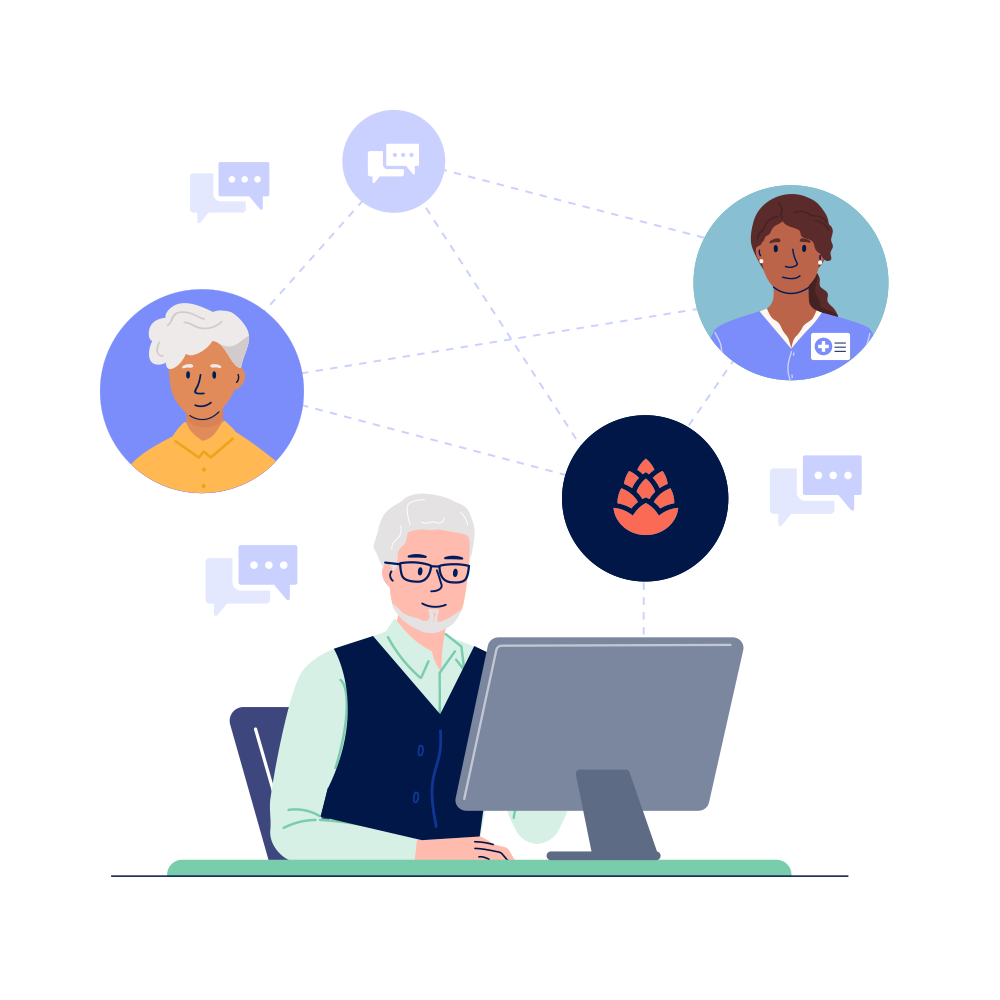 Meet your team
Our team has worked with the world's leading health systems and physician groups to make the implementation process as smooth and successful as possible. 
Sean O'Brien
Director of Partnerships
[email protected]
The world's leading healthcare organizations trust Cedar