Client Success
Novant Health lifts patient cash collections 13% by adding Cedar to their Epic EHR
One of the nation's largest health systems, with over 640 locations, sees collection rates and patient satisfaction soar with Cedar Pay.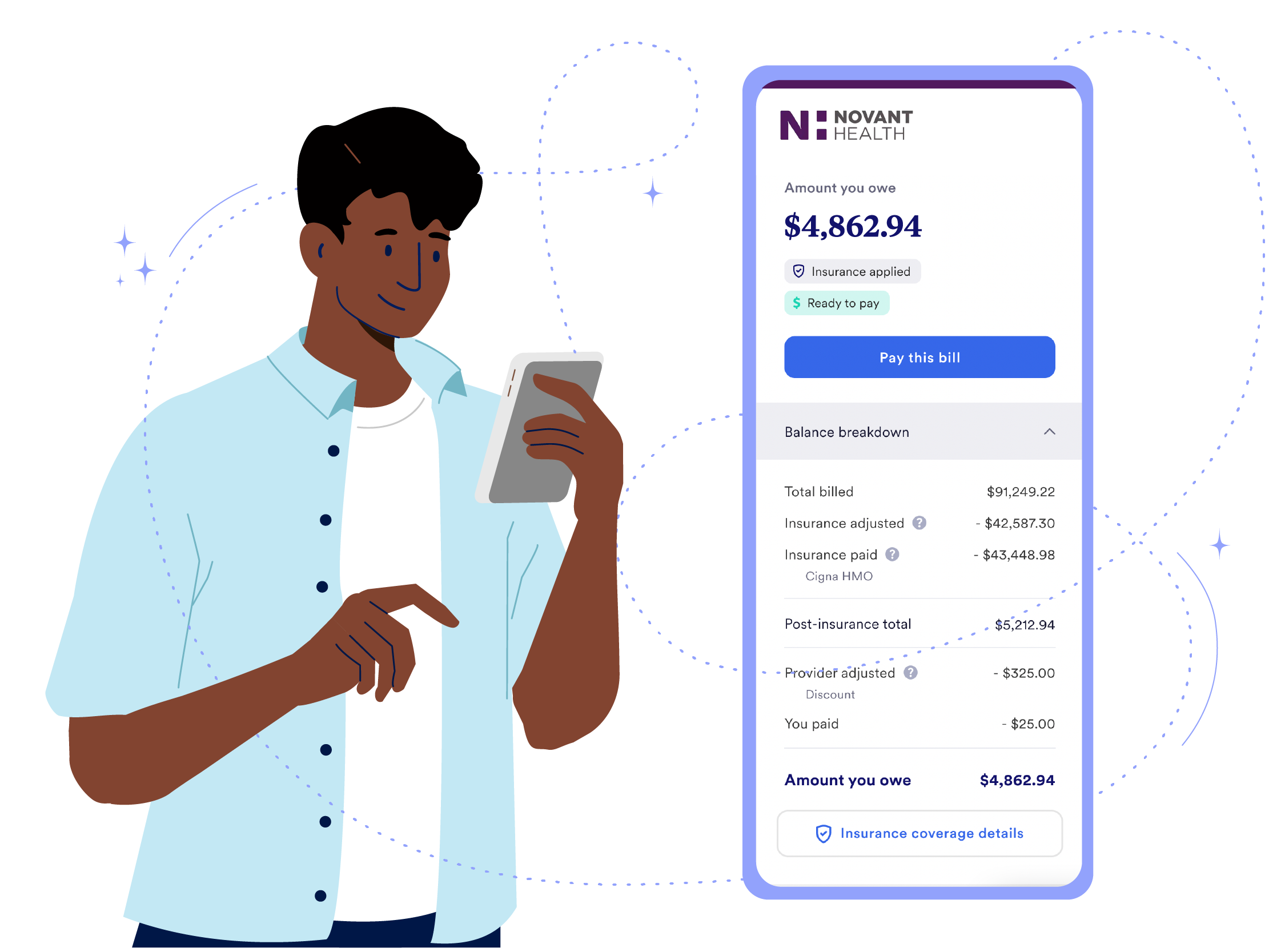 Novant Health sees 9x ROI with Cedar Pay
Challenge

In 2019, Novant Health decided to consolidate their billing experience. There was a big problem though: Novant Health's vendors told them it would be impossible to streamline digital payments without moving to single billing office (SBO) mode on Epic.

For years, Novant Health's hospital billing and physician group billing offered disparate experiences. Under this system, email billing and text notifications were still emerging, so many patients only received paper statements. 

"We wanted to modernize the patient billing experience using technology patients have in their pocket as opposed to mail, email and MyChart, which we were using before," said Senior Vice President of Finance Geoff Gardner. "It was time to take the next step and do something enabled for mobile."

Solution

To solve that challenge once deemed impossible, Novant Health invested in Cedar Pay, an on-demand billing and payment platform that integrates into their Epic EHR system across both hospital billing and physician billing. 

"Combining acute and ambulatory balances into a single patient experience was something we'd talked about doing for a long time," said Kelly Black, Vice President of RCM. "We'd asked several vendors, but Cedar was the one who said, Yes, we can do it.'"

Once implemented, the Cedar Pay results were nothing less than stellar. "It's amazing when you can increase the payment rate by as much as we have and the patients are happy," Black said. 

In the last 12 months, patient satisfaction skyrocketed to 90%, overall collections rose 13%, time to collect dropped by over a third and now 82% of collections are digital self-service. Novant Health was able to achieve all of this without moving to an SBO model.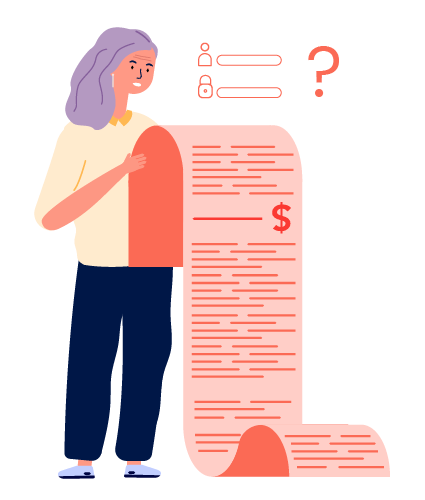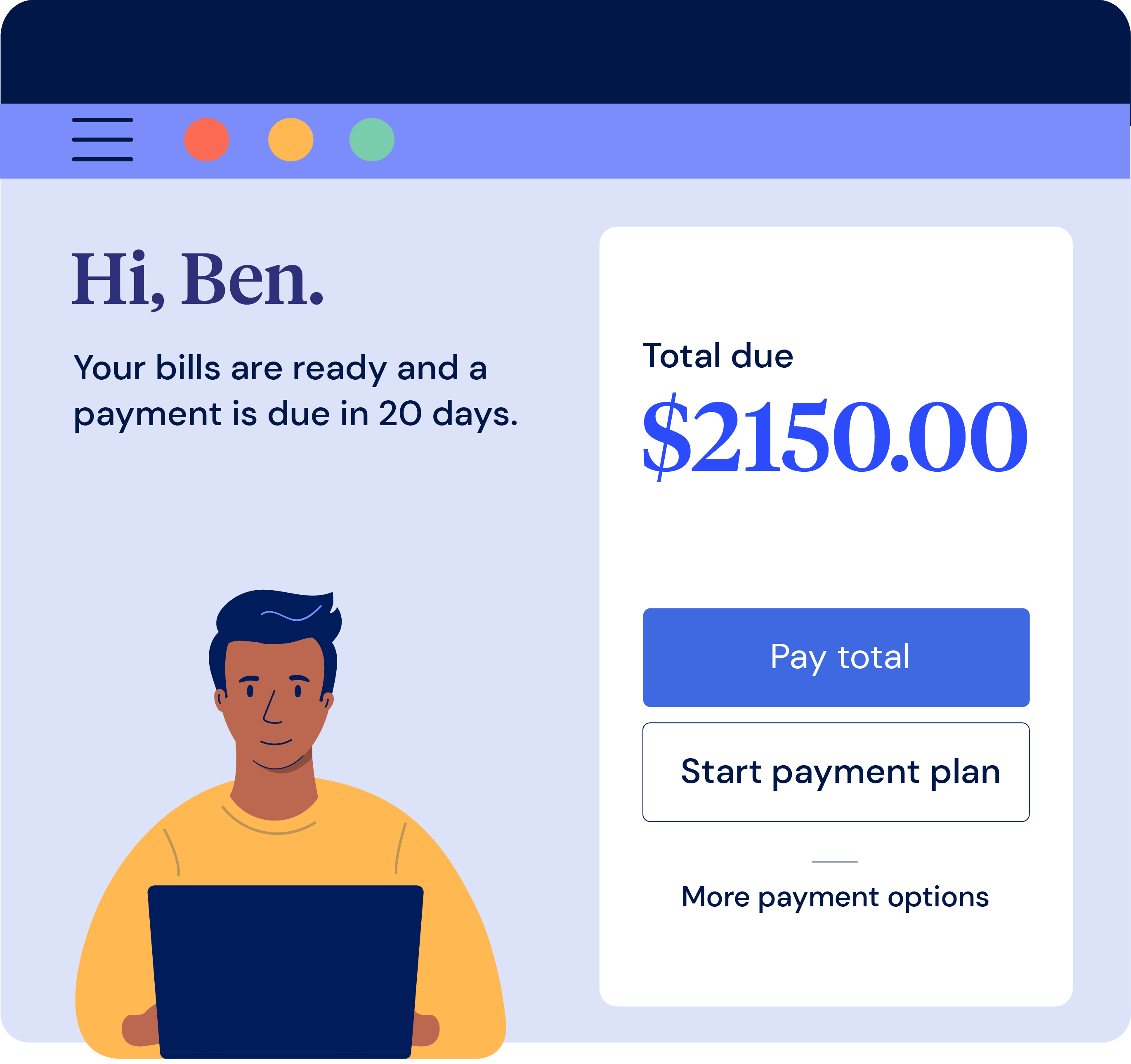 of collections now
completely self-serviced
We wanted to modernize the patient billing experience using technology patients have in their pocket as opposed to mail, email and MyChart, which we were using before. It was time to take the next step and do something enabled for mobile.

Novant Health Senior Vice President of Finance
It's amazing when you can increase the payment rate by as much as we have and the patients are happy.

Novant Health Vice President Revenue Cycle
Our implementation was complex but results have exceeded our expectations. Cedar is a true partner with a very involved leadership that has been responsive to us from the very beginning of our relationship.

Novant Health Vice President Revenue Cycle