Most can relate to this experience: you receive what appears to be a bill in the mail for a "recent" care visit, only to realize it's an Explanation of Benefits (EOB).
The EOB attempts to "clarify" what was covered, what wasn't, and what you might owe—and you're surprised insurance didn't cover more. When the bill arrives weeks later, it only adds to the frustration. The balance doesn't match what's on the EOB, and there's no easy way to get help (calling in and getting shuttled back and forth between the provider and payer doesn't count).
This only scratches the surface of the challenges patients experience when paying for care. Is it any surprise that some don't pay their bills?
Cedar believes providers and payers should work together to improve the patient financial experience. But with so much wrong with the status quo, where do you even start?
To point us in the right direction, we asked patients.
What we heard from patients
Our research team surveyed 197 commercially-insured patients and presented them with a list of needs through different phases of the healthcare journey: planning for care, getting care, post-care, and managing insurance. We then asked them to rank these needs based on three factors—severity, frequency, and priority—to pinpoint where the most urgent and pervasive pain points exist.
We uncovered three big problems:
Patients don't have a single source of truth for what they owe that their provider and insurance agree upon.
It's hard for patients to budget for care for themselves and their families in the upcoming year.
Patients can't afford to pay their bills because the cost is too high, despite wanting to make progress on their bills.
Let's unpack these problems to understand the impact on patients, providers, and payers.
1. There's no single source of truth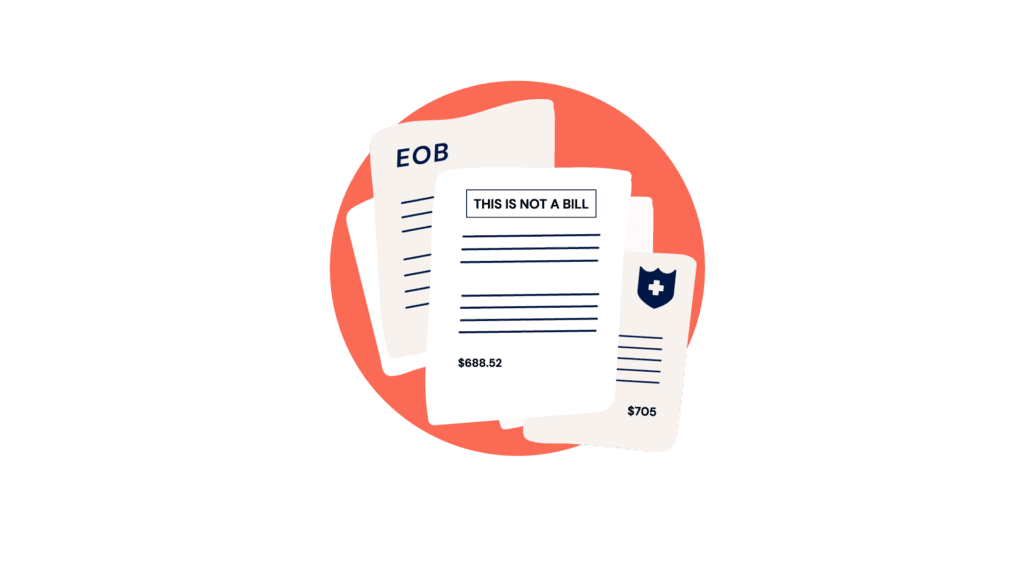 As illustrated above, even the most well-designed bill will confuse and frustrate patients when providers and payers are not in sync. It sometimes feels like payers and providers aren't on the same page.
Not only does this provide a poor patient experience that affects satisfaction with the provider and payer, but it also impacts payment behavior. For example: if the bill arrives before the EOB, most patients delay paying until they feel confident that the adjudication process is complete. Some refuse to pay anything if they don't understand the billing and administrative process.
The result: more than a third of patients find themselves in collections because of an issue between their provider and payer. Inevitably, providers must write off some of these unpaid bills as bad debt, and payers may be forced to absorb higher rate increases.
Opportunity: Speak with one voice
Patients need timely information from providers and payers to make informed financial decisions. Consolidating bills and EOB information—as well as coordinating communications—can empower patients to navigate a complex billing process, especially at a moment when they're most vulnerable and recovering from care. Additionally, presenting a unified front can build trust in the billing process and motivate action.
2. It's challenging to budget for care
Unexpected healthcare bills are a significant driver of personal debt, as most American adults say that the bills that led to debt were for one-time or short-term medical expenses. It's impossible to budget for these types of care events.

However, our research revealed that many patients don't fully understand the details of their insurance plans and are often confused about how benefits get applied to bills. If patients don't know their progress toward meeting their deductible or how coinsurance works, they can't anticipate how medical expenses might hit their pocket.
That means every healthcare bill is a surprise, with some patients scrambling to make payment arrangements. Beyond increasing the risk of missed payments and bad debt collections, it also leads to customer service inquiries that overwhelm understaffed contact centers. At our provider clients, 17% of inbound calls are questions about insurance plans or coverage (measured based on a sample of four clients over various time periods between January 2019 and April 2021)—at what point did providers agree to educate patients on plan designs they didn't create?
Opportunity: Improve insurance plan literacy
Today, most payers offer member portals that provide real-time spending summaries (e.g., deductible and out-of-pocket max statuses) and educational content. Incorporating these elements into the patient billing experience can get more eyeballs on this information and empower patients to plan for future visits (especially when this information gets paired with cost estimates). It can also give patients clarity around why they owe a balance and preempt questions before they become costly phone calls.
3. I can't afford to pay
Rising out-of-pocket costs and inflation are making it harder for patients to cover their portion of healthcare bills, with some facing impossible choices like cutting back spending on basic necessities or forgoing care altogether.
To help ease the financial burden of care, payers offer tax-advantaged health savings accounts (HSA) with high-deductible health plans and medical flexible spending accounts (FSA). While adoption has been widespread, we've found that patients aren't taking full advantage of these benefits.
In talking with patients who have HSAs and FSAs, we've learned that many are not aware of their account balances and frequently encounter issues logging into portals:
Additionally, a lack of clarity around qualified medical expenses plus a cumbersome reimbursement process deters some from using their HSA and FSA funds:
These problems, coupled with misconceptions patients may have about HSA and FSA benefits, lead to passive behaviors such as individuals underutilizing or underfunding their accounts.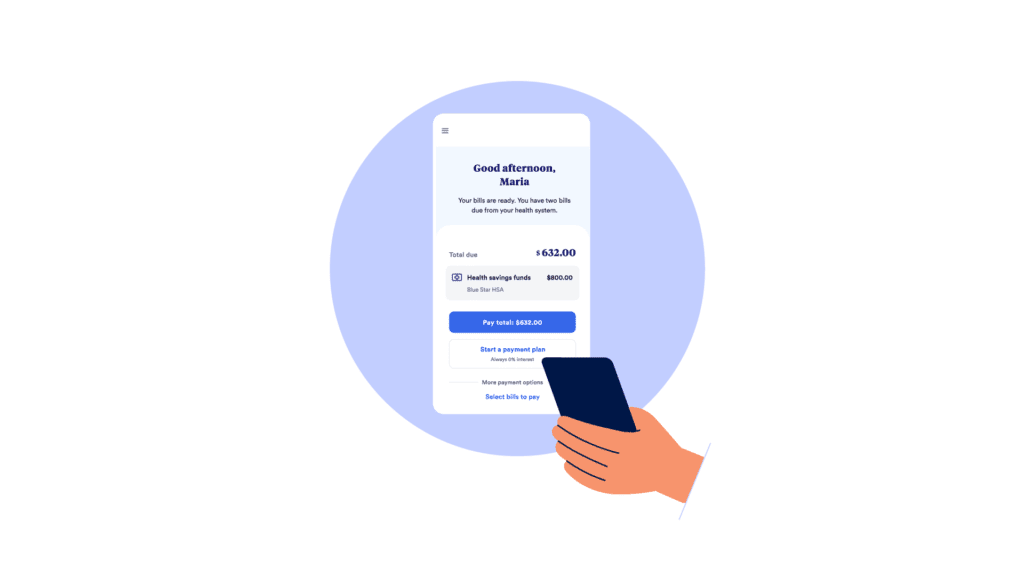 Opportunity: Unblock access to HSAs and FSAs
HSAs and FSAs can provide significant tax relief for patients, and awareness, education, and convenience are all key opportunities for providers to boost utilization. For example: working with payers to surface account balances at key billing touchpoints can remind patients of available funds, and enabling direct withdrawals from these accounts can save patients the hassle of having to fish out their HSA or FSA debit cards.
Building a connected financial experience
While payer-provider alignment might seem obvious (especially from the patient's point of view), it's easier said than done. At Cedar, we believe aligning goals around patient needs is the most effective way of setting these collaborations up for success and keeping them focused. We also think it takes the right partner to facilitate coordination.
See how Cedar is bringing providers and payers together to transform the patient financial experience, with the Payer Intelligence Layer.
Ben Kraus is a Content Strategy Manager at Cedar.