CLIENT SUCCESS
Advanced Dermatology and Cosmetic Surgery Adds $9.5 Million in Net Profit in One Year
One of the nation's largest dermatology groups lifts patient payments and satisfaction by delivering a superior financial experience—before and after care.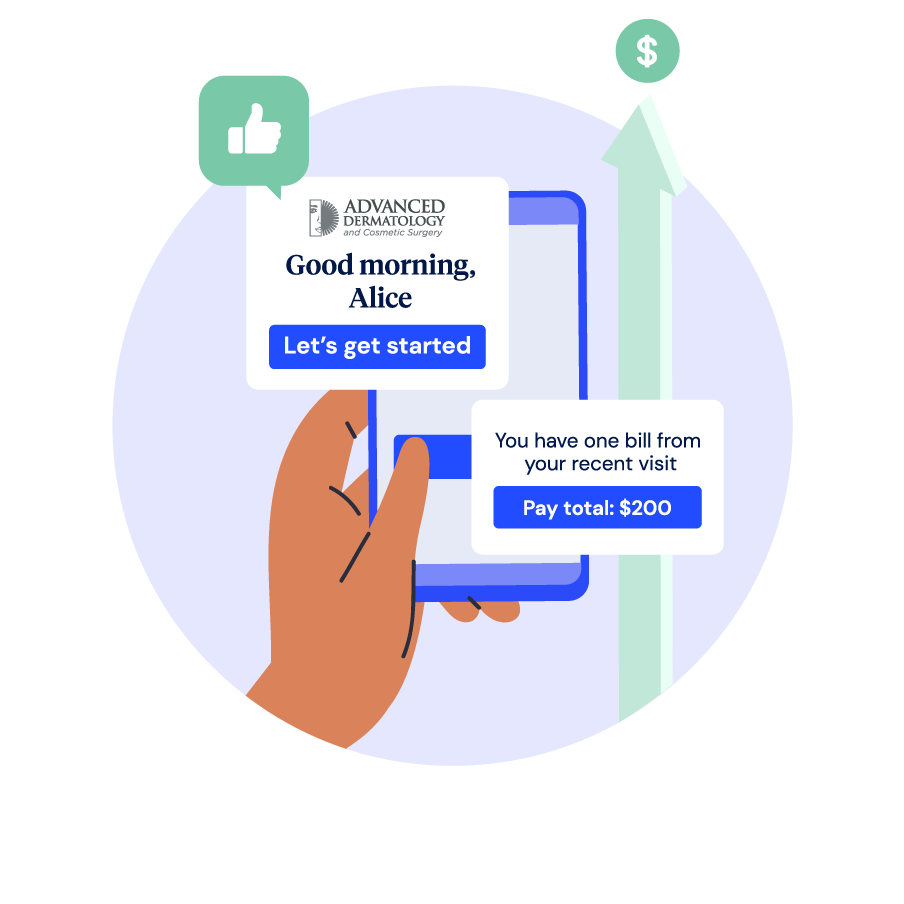 One of the largest networks of dermatology experts in the United States, Advanced Dermatology and Cosmetic Surgery uses state-of-the-art technologies to treat the unique needs of their patients. This extends to financial interactions, as 93% of consumers say the quality of the financial experience is an important factor in their decision to return to a provider.
To continue to stand out in a crowded market and fulfill their promise of relationship-based care, the provider needed to take their financial experience to the next level. This meant replacing siloed point solutions, manual intake processes, and opaque billing practices with a single, cohesive, engaging experience—before and after care.
"We wanted to use one platform across the entire care journey, from reminders and insurance verification to statements and payment, so that there weren't so many moving parts for the patient,"

Executive Vice President of Operations
Advanced Dermatology and Cosmetic Surgery launched the Cedar Suite, an end-to-end healthcare financial engagement platform, in October 2021. The Cedar Suite builds on the success of Cedar Pay, a market-leading patient billing and payment solution, with a new set of patient onboarding and access capabilities powered by Cedar Pre.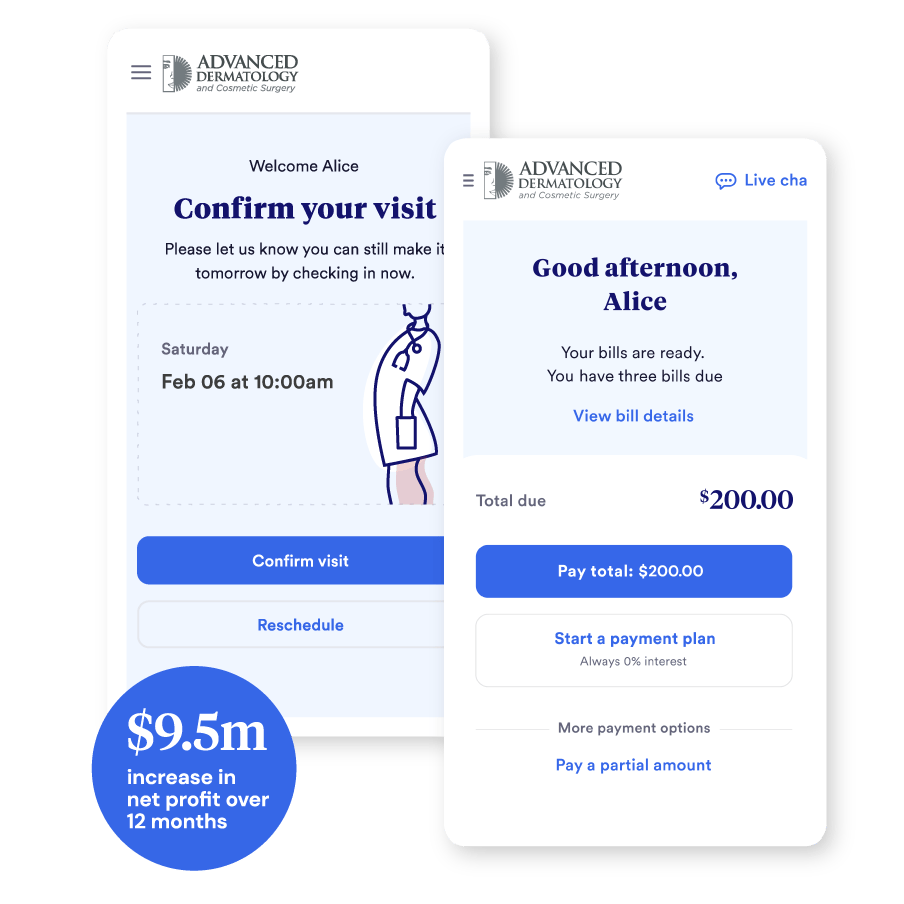 In just 12 months, Advanced Dermatology and Cosmetic Surgery added $9.5 million in net profit, representing a 73.5% relative increase in their collection rate. Moreover, their no-show rate dropped by 26% and front-desk staff are spending less time on manual, repetitive tasks. 
Perhaps most importantly, patients appreciate the seamless digital experience. Patient satisfaction climbed to 91%, and patients report feeling a greater sense of understanding and control.
reduction in patient no-show rate2
relative increase in patient collection rate3
"Cedar gives patients a consistent experience with our brand. Patients are using one system to manage their visits and bills, and these interactions reinforce one another—helping them take the right actions at the right times"

Executive Vice President of Operations
"We constantly see payments increasing, and Cedar's communication strategy and user-friendly experience have helped us streamline the end-to-end billing process for patients"

Vice President of Revenue Cycle
Based on Cedar analysis of client data, comparing pre-Cedar (CY 2019) and post-Cedar (September 2021-May 2022) periods
Based on Cedar analysis of client data, comparing pre-Cedar (CY 2017-2020) and post-Cedar (May 2022-April 2023) periods
Based on Cedar analysis of client data as of April 2023